VICE PRINCPALS: DOPE DOODLES WITH THE CAST & CREATORS
Reinventing DVD bonus features for platform agnostic audiences, this first-of-its kind annotated episode includes original artwork, narrative easter eggs, and behind-the-scenes commentary from co-creators Danny McBride & Jody Hill.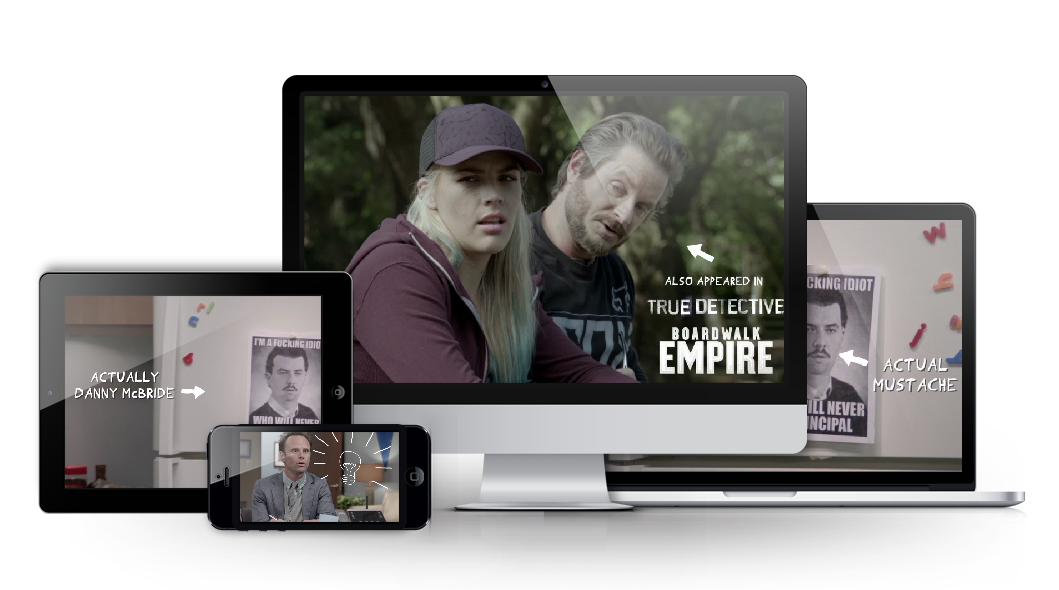 Homeland Aftermath: The 12/12 Bombing
A multiplatform investigation bridged the gap between seasons while dissecting critical events through the lens of a news organization introduced in Season 1. The interactive experience was optimized for desktop, mobile and tablet devices, while a 9-minute documentary version of the investigation aired as part of a linear network stunt.
Winner:
PromaxBDA '14 | Program Promotion Website, Gold