The Real L Word
Season 3 | Showtime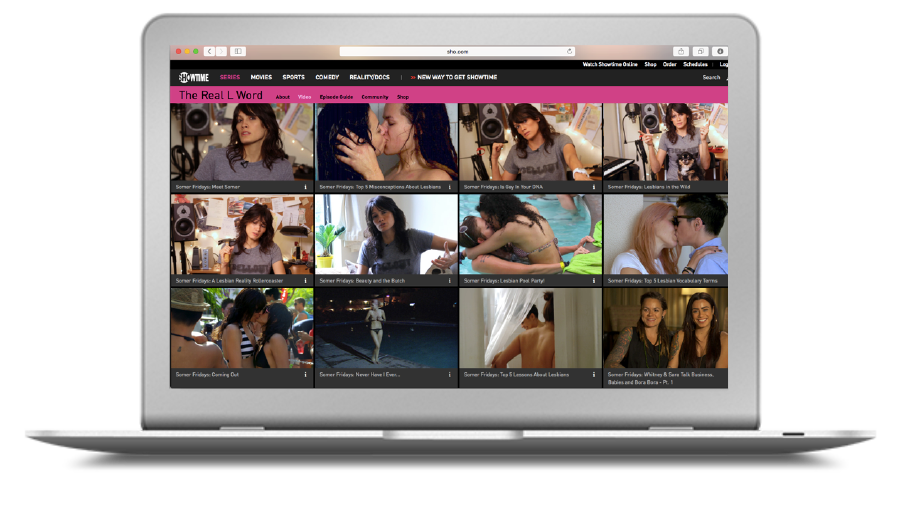 To engage core fans and community members, Showtime cast Brooklyn-based musician Somer Bingham as The Real L Word's social media ambassador during its third and final season.  
I collaborated directly with Somer on each episode, shooting, editing and designing graphics for each video within 2-3 days.  
Because the series was so successful, a second installment featuring the show's LA cast was filmed 
on location.