VINYLCUTS.NYC ON-AIR PROMOTION
This unique transmedia experience warranted promotional material that felt native to each platform, including a :20-second promo for on-air breaks. A more robust video featuring the site's UI was stitched to each episode on streaming platforms.

HBO's first snap ad campaign was produced entirely in-house, with 10 creatives collaborating across two teams on vertical videos promoting the series premiere of Vinyl. The campaign reached over 4 million Snapchat users  during the Grammy Awards broadcast.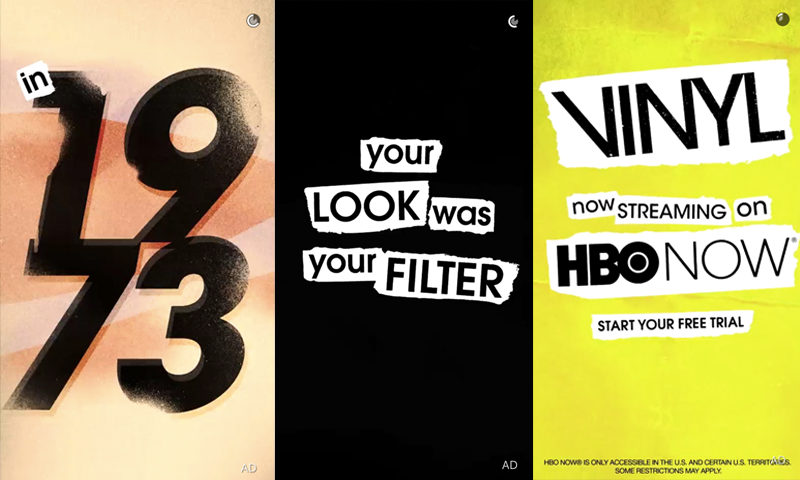 To compliment moments from the series, short explainer videos featuring iconic imagery from Getty's editorial archives bookended issues of 
Vinylcuts.nyc.